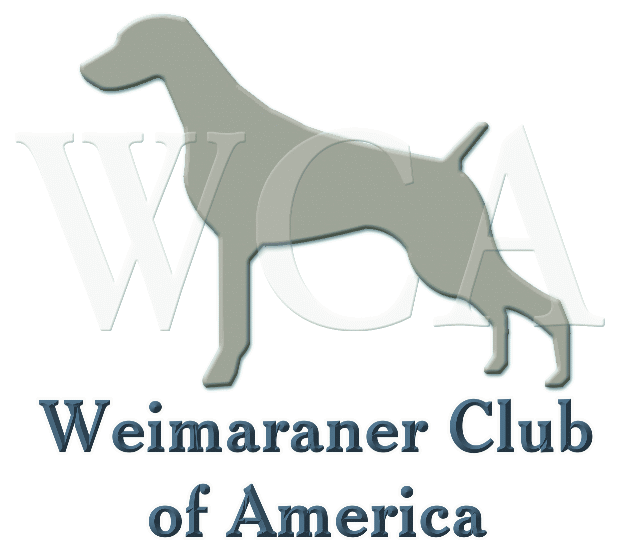 NAFC FC AFC SNAKEBREAK'S SGT SCHULTZ, FROM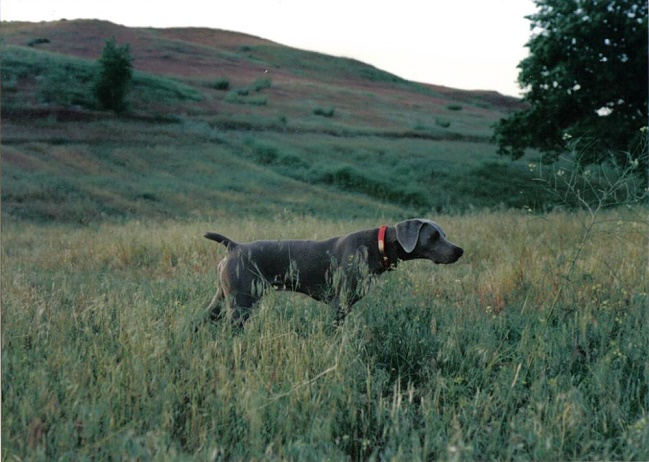 SIRE: 2xNFC FC Lay Back Nick Chopper, FROM, HOF
DAM: Baby Deaugh, SH, SD, NRD
DOB: 5/6/1990
Breeder: Sue Williams
Owner: Steve Reynolds

WCA Hall of Fame 2008
Schultz was an incredible individual! He was sweet, kind and one hell of a bird dog. He burst onto the field trial scene in 1994 by becoming the WCA's #1 All Age/Gun Dog with an amateur owner/trainer. Schultz earned this ranking while competing in the wide open spaces of the Southwest. He had the run, style and intensity to make him competitive with the all breed dogs, a trait not often seen in Weimaraners. Schultz won his last all breed stake at the age of eleven. His owner became a professional Weimaraner field trainer but Schultz won the WCA's National Amateur Field Championship handled by amateur Randy McKnight.
While Schultz's natural talents brought him to national prominence his greatest contribution was that as a sire. Bred to only 7 bitches in his lifetime he sired the following: 12 Field Champions, 2 Amateur Field Champions, 2 Dual Champions (plus one FC son needing only 2 single show points to be DC), 1 National Field Champion, 1 National Amateur Field Champion and 4 Field Futurity Winners.
His litters showed remarkable consistency. One litter took all 4 placements at the 1998 Western Field Futurity. Another litter produced 5 Field Champions, a record seldom matched in any breed.
---
Download a PDF of this page
Back to the Hall of Fame Menu Page